How To Hire The Right Hire iPhone App Developer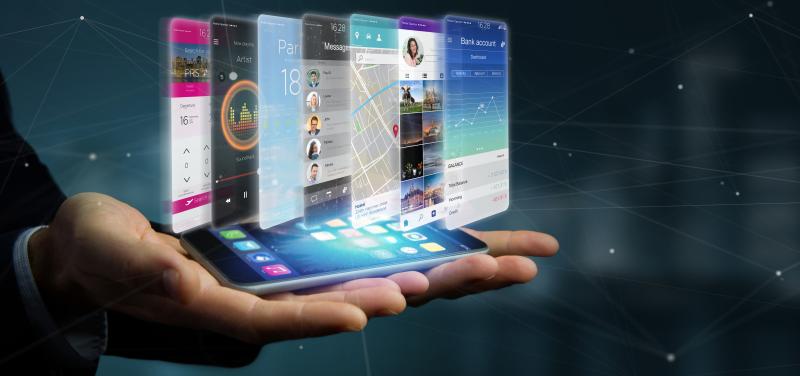 If you're looking to hire an iPhone app developer, there are a few things you should know. Firstly, not every app developer will have the experience you're looking for and secondly, not every developer will know the correct platform and coding language you want the app to be written in.
Here's what you should keep in mind when you're searching for the right candidate.
Provide Clear and Brief Candidate Profile
If you're not clear on what you're looking for, then your candidates won't know what they're applying for. Be as clear and concise as possible and provide detailed requirements and specifications for the role. This will save you a lot of headaches in the future if your job description disqualifies candidates for you.
Beyond that, you should always…
Check Their Experience
This is the obvious one – if you're not checking their experience, then you probably shouldn't be in a hiring position. If you're looking for an iOS developer
, then they should have iOS experience (preferably a few years of it). This ensures they will be able to understand your project requirements and execute on them in a timely manner.
It is always a good idea to set up a test for them too during the interview to see their coding know-how in action. This will help examine what they know, can comprehend and what they are capable of in the heat of the moment.
It's worth noting that iPhone app developers should be familiar with the Swift programming
language.
Whenever it relates to iOS developers, there have been three major levels of skill to consider: Junior, Middle, and Senior.
Junior iOS Developer
Following a year as a trainee, junior iOS developers acquire up to a year of expertise. Junior developers typically collaborate with more experienced developers to grow professionally and receive continuous feedback on performance. They aren't someone who should be leading your app development, but they may be someone who can be useful on the team for smaller projects.
Mid iOS Developer
Mid-tier iOS developers are going to be able to handle the job. They have about 2-4 years of experience and should be able to perform tasks from start to finish on their own. They also have experience with the UI/UX app development process. In most cases, this will be the best bang for your buck as well. However, if you have a larger project, we recommend taking it a step further.
Senior iOS Developer
Senior developers are professionals in app development, security, Integration Services, and testing, in addition to programming. They've been in the industry for many years and are in high demand as project leads.
Look at the Portfolio
You can't take their word on their experience alone. Seeing is believing in the world of development, so ask for their portfolio and check out their work yourself. Mid and Senior iPhone developers will be more than happy to show it off to you.
If you're looking to build your team though, keep an open mind with low tier devs. They may not have an extensive portfolio, but they have promise.
On top of this, it helps you see if the candidate is a good fit for your app and if they've worked on similar apps in the past.
Check out Their Communication Skills
Communication is essential whether you've worked with a developer for 1 month or 10 years. Always look for a developer who is responsive, respectful, and friendly. You'll be working with them and their team closely, so those traits are something you cannot overlook. Pay attention to how they speak with you during the interview process, how long it takes for them to respond, and if they use an excuse for their delay such as poor internet connection.
A good developer won't be available 24/7, but they should always have access to good internet. If they do not, or if they don't respond quickly due to other projects, it may be good to find another candidate who has the time to dedicate to your project.
Check Their Pricing Model
Finally, never forget to check their pricing model. Not every developer has the same rates and you can expect to pay much more for senior devs than mid iOS developers. At Agile, we offer a variety of payment plans, so there is almost guaranteed one to fit your budget. High-quality developers should offer similar flexibility, so look for that too when you hire.
Also remember that you get what you pay for. If you go with the least expensive option, chances are, your app won't be as polished as you want it to be. Go for the highest bid and you'll likely get a flawless app, but be sure to weigh that cost against your potential profit.
Or just go with Agile 451. We'll give you a high-quality project in less time. Don't believe us? Reach out and see for yourself!