Building a Great Website - Should You Create it Yourself or Hire a Professional Web Developer?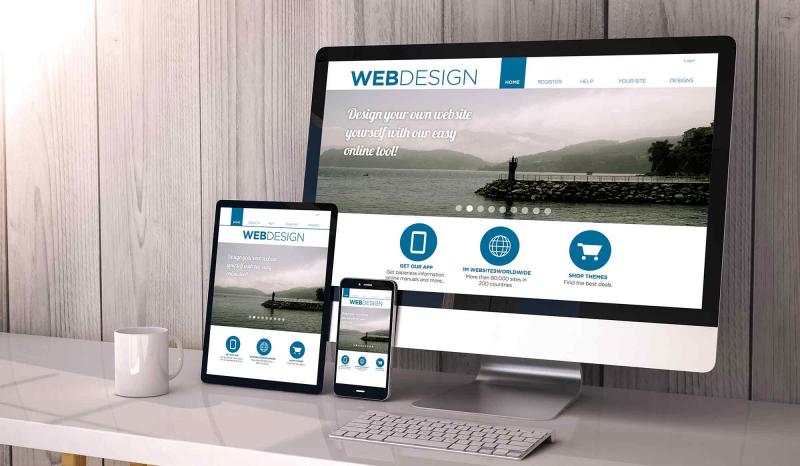 Creating a great website takes skill, time, effort, and resources. One of your first decisions will be if you or an employee can build the website, or whether you should hire a professional web developer. Your choice will depend on your time, budget, skills, experience, and technology. Think about each of the following areas to help you make an informed decision.
How much time do you have?
As a business owner, time and money are your most precious resources, and you need to prioritize your schedule properly. Building and supporting a great website takes time, experimentation, testing, and tweaking.
If you have the time, building a website can be a valuable learning experience. If you or an employee aren't able to commit enough time, think about hiring a professional. They have the skills and experience to complete the work quickly.
Do you have the right expertise and experience?
You need considerable skills to build an easy to use, fast website that works for your visitors. It's helpful to have expertise in:
. Visual design - Bringing together the visual elements of a website to create a consistent approach.
. User experience - Understanding the journey of your visitor through your site and making things as easy as possible for them.
. Programming and coding - Using the right languages and creating good code to support what your website needs to do.
. Technology and infrastructure - Getting the right technology and background services in place.
If you or your employees don't have the skills and experience, consider hiring a web developer. They can provide the expertise you need to create a fast, scalable, and easy to use website.
Do you understand the technology and tools you need?
There are dozens of options when choosing how to build a website. If you want to build the website yourself, you can use an online website builder like Squarespace, Weebly, or Wix. If you need more functionality, WordPress is a good choice. WordPress has lots of community support, templates, and tutorials. 
More complex websites will need specialized programming to make the most of their functionality. Popular coding languages include JavaScript, Drupal, PHP, Python, and Joomla. A good web developer will use their skills to create a powerful, functional, and useful website.
Can you guarantee the quality of your website?
With so much choice online, visitors will decide on the quality of your website very quickly. Understanding how they view your website will tell you if you need to hire a web developer with expertise in user experience. This includes:
. Menus and navigation - Is your website easy to get around and understand?
. Speed - Does your website load quickly?
. Consistent layout - Is the layout designed with your visitors in mind?
. Responsiveness - Does your website look good on any device?
A web developer can give you a second perspective. They use their experience and portfolio of previous work to create a website designed to meet the needs of your visitors.
Do you have the budget to hire a developer?
Your decision to use a professional developer will depend on your budget. Hiring a developer can be expensive, especially if your website uses some of the more advanced technologies. Typical rates for hiring a standard web developer are around $50 - $70 an hour. Advanced web developers with lots of experience and coding expertise can cost upwards of $100 an hour.
If you do want to hire a professional web developer, here are some budget areas you'll want to clarify:
. Understand how much you can spend - Your website is one of the best ways to share your business with the world. You will need a reasonable budget for any development work. The cost of building a website is probably going to be one of the main expenditures in the development of your business.
. Get a flat rate quote for the work - It's easier to budget if you know what a web developer will charge for the entire website project. Ask them to quote for the completed piece of work.
. Understand what's included in the work - Ensure you understand exactly what you'll get for your money and the scope of the project. Does the price include visual design, website hosting, content creation, coding, or ongoing support?
. Clarify any ongoing costs - You might need a web developer to support your website once it's launched. Confirm how much they will charge for support requests and changes.
Asking these questions before you hire a web developer will help you avoid any nasty surprises.
Can you create accurate requirements and specifications?
If you do decide to hire a developer, it's vital to have clear, comprehensive requirements. You and the developer will have a set of common specifications you're working to. The best way to provide specifications is to create a proposal. The proposal should include: 
. What you want your website to do - Explain the main purpose of your website and provide links to similar websites.
. The skills and services you need - A list of the skills you're looking for. This might include visual design, coding, support, and more.
. The technologies and functionality you're looking for - Anything specialized you need your website to do. This might include membership, online applications, integration with social media, and various other functions.
. The timescales you're working to - How quickly you would like the work completed.
. Whether the website will need ongoing support - Understand any ongoing support needs.
. Examples of previous work the developer has completed - A portfolio of successfully completed projects.
. Any other specifications - Requirements unique to your website and business. 
Your decision on building a website yourself, or hiring a professional web developer will depend on your confidence, time, experience, skills, and budget. If you have limited money, plenty of time, enjoy learning, and just need a simple website, you can start creating a website now.
If you have limited time, a budget for professional development, and need a more complex website, then hiring a professional web developer is the right decision.