Choosing an Application to Build Your Website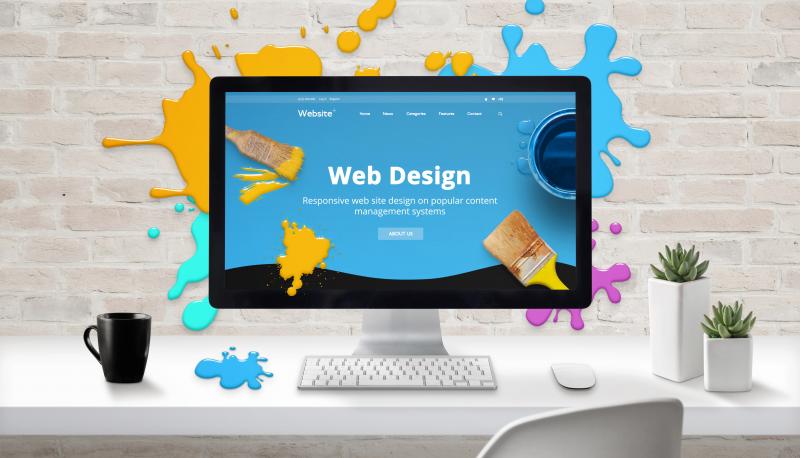 Unless your website is very simple, you will want to use a builder application to construct it. There are many different builder applications to choose from. Depending on how much free time you have, you can experiment with different builder applications to find which one suits you best. The following options are your principal choices. 
Free builder applications 
There are loads of free builder applications available, like WordPress, Drupal and Joomla. You can install these on your computer, which is the best option for development purposes. Before you can use them fully on your local machine, you will need to install a web server application such as XAMPP. When your new website is ready to go live, you just upload the necessary files to your server, usually using a built-in publish/export tool. 
The benefit of using these builder applications is that you can experiment without having to splash out any money. The most popular open-source builder applications are quite powerful and will be able to satisfy all the needs of a substantial number of website developers. You can get a basic website, but one that looks professional, up and running very quickly.
You will find a selection of templates provided with the applications that make it very easy to get started. Additionally, most of these builder applications provide a big choice of third-party plugins and templates, but you will have to pay for any of these you want to use.
Technical support is limited for open source applications. There are online forums dedicated to these builder applications where you may be able to find answers to any problems you encounter. You can also find professional support for which you will have to pay.
If you already have a domain name and a hosting package, you can install builder applications directly on your web server, and do your development work there. Many hosting companies make installing these builder applications easy by providing installers that are accessible from your Control Panel.
An important consideration before deciding to go with one of these builder applications is that you will need to ensure you keep your server-side installation up to date. If you don't, your website might stop working. That means you cannot just publish your website and forget about it. 
Web-based builder applications 
You have the option of buying a hosting package that includes a builder application. Wix and Sitebuilder are two examples. Many of these applications are easier to use than the open-source options. The design interface tends to be better than open-source interfaces. The best packages provide drag and drop tools, making it very easy to lay out your pages.
The biggest downside to web-based builder applications is that you will not be able to move your website to a different host. If you change hosts, you will have to rebuild your website from scratch. 
Several of these builder applications are free to use when building your website. You can develop a fully functional website without paying anything upfront. However, when you want your site to go live, you need to pay, and many of the packages charge a monthly fee as long as your site is live. 
Computer-based builder applications 
Your third option is using a builder application that you can install on your computer. Some well-known packages, such as Elementor, provide free versions. These may limit the number of features available, or they may require you to keep copyright messages in place. Others, like CoffeeCup, offer free trial periods, or time-limited money-back guarantees if you no longer want to use the application.
Computer-based builder applications provide development interfaces similar to web-based builder applications, with an easy-to-use drag and drop options for building web pages. You pay a one-off fee for the software.
Summary 
Which development platform you choose depends on several factors. Open-source options are free, and they make it straightforward to update live websites, but you have to make sure your server's software is kept up to date to keep everything working smoothly. You may have problems solving technical issues.
The paid-for applications tend to be easier to use than free, open-source options, they have better documentation, and most will come with some kind of technical support. Development packages you can install on your computer give you full control of your website, and do not tie you to a particular host. Web-based builder applications may be more limited, may have ongoing fees, and they do not let you have complete ownership of your website.
Whichever option you choose, you will have a learning curve to get the most out of your application, so you need to take the learning time into account. You also need to ensure the application you choose can handle all types of content you want to display. If you find it difficult to learn builder applications, you have the option of employing professional website developers to do the work for you.