Our Top 3 WordPress Alternatives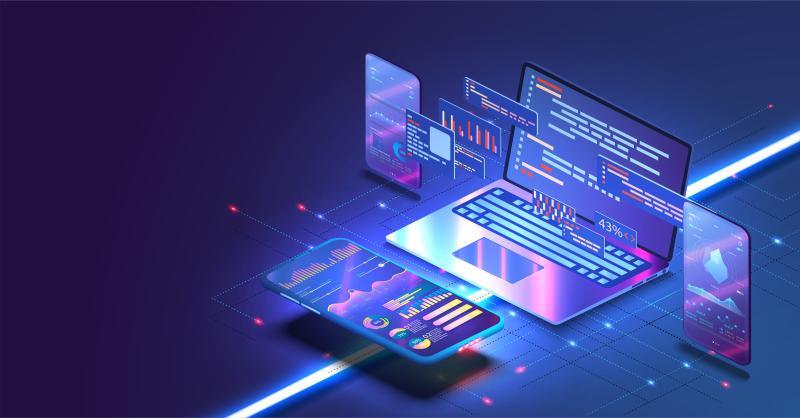 If WordPress is above your budget or just not your cup of tea, don't worry. You don't have to be stuck using the most popular website platform if you don't want to use it. Instead, try one of these three options.
How to Choose a WordPress Alternative
When deciding between which WordPress alternative you'd like to use, you have several different options. You can select another open-source content management system, or you can select a proprietary CMS.
Then there are easy-to-learn platforms with CMS-like features like Wix and SquareSpace. On top of that, if you don't want to worry about website maintenance at all, you can choose Tumblr or Medium.
Before you jump to conclusions, remember that no one platform is easier or better than the other — they're just designed for different purposes. To understand which tool is right for your site, ask yourself the following questions:
What's your budget?

How often will you be adding new pages to your site?

How much control do you want over the appearance of your site?

What about the speed, security, and performance of your site?

Will you have multiple users helping to run your site?

Would you rather use a hosted platform or choose your own hosting provider?

Are you adding a blog to your site?
Keeping these questions in mind, let's take a look at some WordPress alternatives.
Shopify
Shopifyis one of the best WordPress alternatives if you specifically want to create an ecommerce store.
Shopify is completely hosted and provides 24-hour technical support. It has interactive and contemporary Shopify themes and templates to choose from. You can also tailor-make your own theme
On top of that, it is super easy to navigate when you are building out your website and has built-in tracking and fulfillment features. Your customers will enjoy those and a variety of payment options.
Pricing
You can try Shopify with a 14-day free trial. After that, here are the pricing tiers:
Basic Shopify – $29 per month

Shopify – $79 per month

Advanced Shopify – $299 per month
Who Should Use Shopify?
Shopify is perfect for those with an e-commerce product who want a great-looking, fully functional store, without being too hands-on can pick Shopify.
Wix
Wix
is an intuitive (and free) website builder that contains most elements required for website-building. You just need to select and drag them around, choose between a few options and you're almost there. On top of the price of $0, you can do all of that without knowing a word of code. 125 million+ use Wix as well, so it's a highly popular and viable platform. Did we mention it's free?
Wix packs in powerful, easy-to-use tools in a drag-and-drop WYSIWYG editor and the Wix Artificial Design Intelligence helps you build personalized websites. There are over 500+ design templates for you to choose from (though some are behind a paywall).
It is also mobile-friendly and SEO friendly.
Pricing
Wix offers a basic branded plan for free, but serious webmasters will want a premium plan:
Combo – $8.50 per month

Unlimited – $12.50 per month

VIP – $24.50 per month
Who Should Use Wix
Wix is a great option for anyone who wants everything taken care of and needs only the regular website features. However, bloggers may want to give this one a miss, as it lacks many blog-specific features.
Drupal
If you're savvy with code and development and want a platform that is a few steps above WordPress, then Drupal is for you.
Drupal is a highly flexible CMS with nearly infinite customization options. It's best suited for developers who are familiar with HTML, CSS, and PHP.
Drupal can do everything that every other platform can, but in one space. If you want the easy content authoring of WordPress, the eCommerce options of Shopify, and the data integration of Google Analytics, you can get it all with Drupal. On top of that, Drupal's reliable performance and top-notch security means that you get the best of both worlds: form and function.
Drupal is also open source. It simply means the core code behind the website is free and open to view. Anyone can download it, improve on it, and use it to build their own projects.T o extend and customize the functionality of your Drupal site, you can select from the 46,000 modules available in Drupal's directory.
Drupal has:
Open Source Code

Unlimited customization options

Thousands of modules, templates, and add-ons

World-class security

Cutting-edge tech that keeps Drupal modern

No price tag!
On top of all that, Drupal has top-tier developers who are ready to help you.
If you're interested in Drupal, but aren't a developer, reach out to us online! Our owner worked on the world's first Drupal project, so no one knows the platform better than her. Reach out today!