What is Drupal?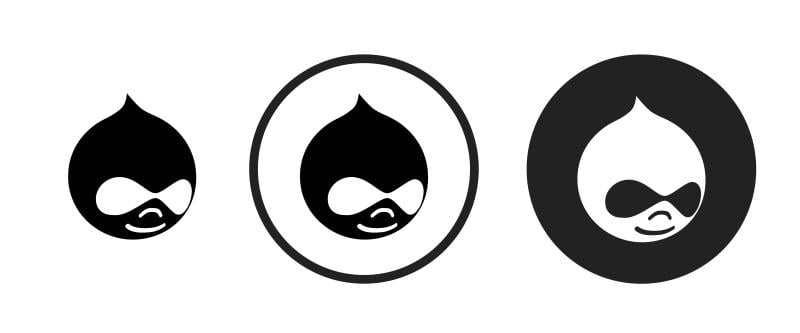 We're going to list some content management systems (CMS) and you tell us to stop when we reach one you don't know about, okay? WordPress. Wix. SquareSpace. Shopify. Drupal.
Stop? We heard you ask "what is Drupal?" We understand why too — Drupal, though one of the world's best coding platforms, isn't widely known. That's because its learning curve normally scares away more small businesses, local boutiques, and companies who are managing their own website. However, when you have a Drupal developer on your side, Drupal can literally do anything you need it to. You can create customized websites, dynamic movement and an easy management and customer experience, all in one platform.
Okay, now that you know all that….what is it?
What is Drupal?
Drupal is a CMS that makes web projects, including applications (both for desktop and mobile), websites, technology, templates, and so much more. Its versatility has been challenged by many, but never once has one platform been able to beat it.
Why? Drupal can do everything that every other platform can, but in one space. If you want the easy content authoring of WordPress, the eCommerce options of Shopify, and the data integration of Google Analytics, you can get it all with Drupal. On top of that, Drupal's reliable performance and top notch security means that you get the best of both worlds: form and function.
On the development side, Drupal offers thousands of modules — plugin options, add-ons, and extensions for your project — so you can fully customize your project to fit your needs. There are also countless themes to choose from and seamless integration options to make building your project a breeze.
The best part? Drupal is open source software. Anyone can download, use, work on, and share it with others for free.
What is a CMS?
We should probably explain what a CMS is too. After all, you can't know what Drupal is without knowing what Drupal is. A content management system, or CMS, is an application used for creating digital projects. Those projects usually focus on publishing workflows, user management, content delivery, and sales.
A CMS isn't just a plain old web page that's written in HTML and styled in CSS. It's a fully functional system that allows non-developers to control everything on your website, from SEO (search engine optimization) to listing products and services. To sum all of that technical talk up, a CMS is designed to make digital project management easy for non-developers.
What is Open Source?
Drupal is also open source, which is what? It simply means the core code behind the website is free and open to view. Anyone can download it, improve on it, and use it to build their own projects.
Where is Drupal Used?
Drupal can be used for any web project of any size. Although it excels in smaller projects, it is designed to bring larger digital enterprises to life because of its ability to store, manage, and deliver huge amounts of content on a daily basis.
On top of that, Drupal allows you to create custom user permissions, so everyone who manages the site can view, change, and finalize different sections according to their roles and departments. Permissions can be fine-tuned to create a system with a publishing workflow that won't slow down content creators and will save time for editors and curators. Compare this to WordPress's limited 5 user permissions and Drupal's versatility really shines through.
Headless Drupal
Drupal can also be "detached" from the website's forward facing front end. This is called Headless Drupal. In simple terms, Headless Drupal serves as the backend content repository, but is completely detached from the front end. It's "headless."
In technical terms, the front-end framework is responsible for what to display (think a website's homepage — what you see when you visit Nokia.com for instance). The frontend of the website will request data from the backend (where management happens) as needed. This removes the "head" from Drupal and decouples it from the CMS's control.
This seems complicated, right? It's actually a popular development method. As the web has evolved, the desire to control and display content across different devices and platforms has increased. Headless Drupal, especially through Drupal 8, fills that need.
Why Use Drupal?
Here's the nitty gritty of it all: why would you pick something when you just asked "what is it?", over something familiar like WordPress? We can quickly answer that for you. Drupal has:
Open Source Code
Unlimited customization options
Thousands of modules, templates, and add-ons
World-class security
Cutting-edge tech that keeps Drupal modern
No price tag!
On top of all that, Drupal has top-tier developers who are ready to help you. For example, Agile 451 owner Danielle Hallett is one of the world's first Drupal contractors and seven of ten of the world's original Drupal projects are hers! You can work with her today by contacting Agile 451. She'll show you exactly why Drupal is the best choice for you.