What is WordPress?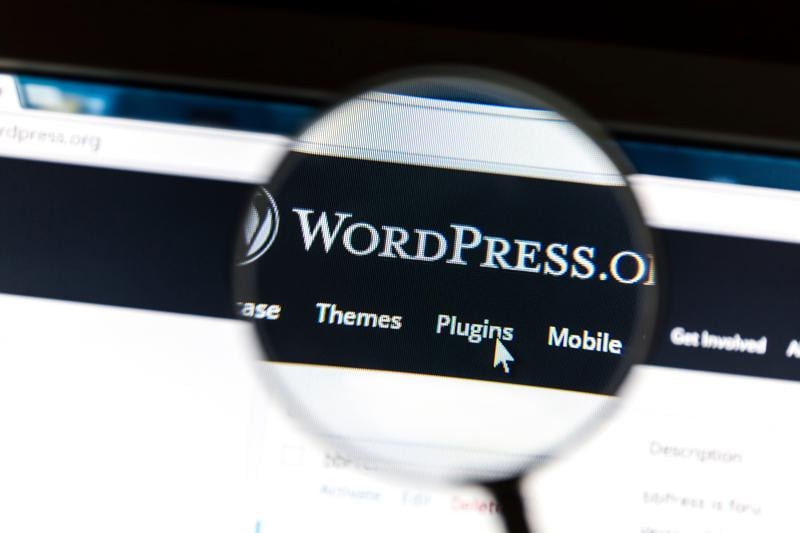 If you're in the web development industry, then you know WordPress is a wonderful and intuitive platform for website creation. If you're new to the industry or are looking for someone to develop your website, then you may be asking, "what is WordPress?"
In the most basic terms, WordPress is a free website builder. Topic covered, blog over, right? Well, not quite. WordPress is so much more than what it seems.
What is WordPress?
At its core, WordPress is the most popular way to create your own website or blog. In fact, WordPress powers over 40% of all the websites on the Internet. But, what is it?
WordPress, created in 2003, is a web publishing open-source software that can create websites, blogs, and much more. It's grown to a complete content management system with thousands of custom plugins so you can develop and run any sort of business or personal blog online.
A content management system (CMS) is basically a tool that makes it easy to manage important aspects of your website – like content – without needing to know anything about programming. The end result is that WordPress makes building a website accessible to anyone – even people who aren't developers.
With WordPress, you can create:
Business websites
eCommerce stores
Blogs
Portfolios
Resumes>
Forums
Social networks
Membership sites
And so much more.
What's The Difference Between WordPress.org and WordPress.com?
Yes, there are two different versions of WordPress. The most common version and the one you'll likely use when developing your website, is WordPress.org.
This is because the .org site is:
Free
Open-source
Allows you to install your own web host
The .com version is a lot more limited, because it is hosted by the .org website. You'll only want to use WordPress.com if you want to use a for-profit, has built-in hosting, and paid service that is simple to use, but doesn't have the same flexibility of the self-hosted .org site.
If you want to truly own your website, self-hosted WordPress.org is almost always the best option.
Who Uses WordPress?
As you may be able to guess from the percentage we shared, a majority of people and businesses use Wordpress. It's used by everyone from Fortune 500 companies, news outlets, celebrities, music sites, bloggers, and so much more. Here are some of the websites that are run on WordPress:
The White House
Disney
Spotify
AirBn
CBS
The Rolling Stones
Built-In WordPress Features
As a website building platform and CMS, WordPress boasts an impressive feature set. Here are just a few of the many features of WordPress. You can also expand all of these by searching through their limitless plugin menu.
SEO
Search Engine Optimization (SEO) on WordPress is easy. Many plugins will grade your SEO for you, which means you'll be able to track what you need to update and what you're doing well. We always recommend Yoast SEO for beginners, because it breaks everything down for you in a simple format.
You can also check out these free WordPress SEO training videos to learn more.
Speed
WordPress is a lean website framework that is constantly striving to remove code "bloat" that slows down the loading speed of a website. If your website is slow, WordPress also makes it easy to speed it back up with easy-to-access HTML coding options and plugins.
Mobile-friendly
Most WordPress themes are now mobile-friendly, which is huge for SEO and conversion rate! The faster your website loads on mobile sites, the higher it will be ranked on Google.
If your mobile site is taking more than 3 seconds to load, you need to do something about it. Statistics show that 53% of mobile users leave a site that takes too long to load. A delay by just one second in page load time can reduce conversions by up to 7%, according to a report on Fast Company.
Your mobile site's speed is increasingly becoming important, especially after Google released the in July 2018 that made mobile page speed a direct ranking factor.
Media File Library
WordPress includes a built-in media library where you can upload and embed media files such as images or videos into your pages or posts. You can even perform basic edits to your images within WordPress.
Easy-to-Use User Interface
WordPress is very easy to use with no complicated settings. If you can use a WordPress processor, you can use WordPress. WordPress also has a focus on accessibility.
Custom Menus
WordPress makes it easy to create navigation menus with links to your pages or custom links.
Built-in Blog
Adding a blog to your website is as simple as publishing a post.
So, What is WordPress?
In the simplest terms, WordPress is the most customizable free website builder you can find online. It boasts the most extensive plugin library, built-in security, and personalization options that other website builders do not. On top of that, most first-time website developers should be able to pick up WordPress development with relative ease and make a bare-bones site within a few days.
Check it out and try it for yourself! Or if you need a little help, reach out to us at Agile 451.